Leadership Sioux Center 2022-2023 Application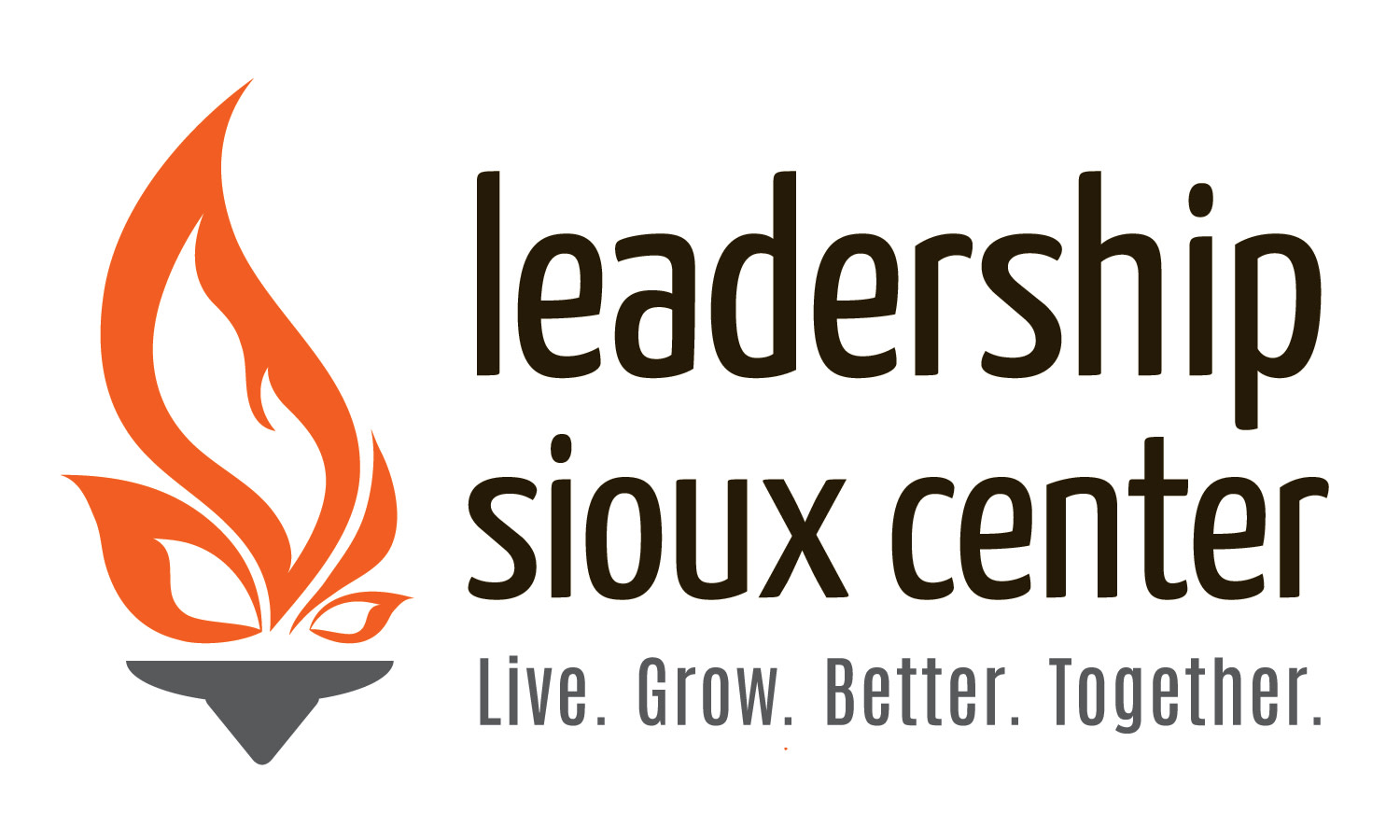 LEADERSHIP SIOUX CENTER is a structured educational program intended for Sioux Center area citizens (ages 18-99) who have an interest in the Sioux Center community and its leaders, institutions, decision making processes, and /or specific leadership opportunities.
During the program, which is spaced over eight months, participants will build a leadership network among current and emerging leaders, learn about community issues, and become familiar with the rewards of serving one's community. Additionally, participants will learn and practice leadership skills for use in their professional and community service roles.
Purpose
- Provide an opportunity for participants to network and expand business contacts and friendships to help each participant and the community grow and prosper
- Cultivate leadership skills through training and applied experience
- Motivate and encourage participants to assume leadership roles in the community
- Increase knowledge of government agencies, institutions and businesses that encompass the Sioux Center community through tours, seminars, discussions, presentations, and interviews
Participants
LEADERSHIP SIOUX CENTER will select up to 20 area people who live or work in Sioux Center, and who
-Have demonstrated a sincere commitment to and interest in the Sioux Center area.
-Have the potential for further advancement to leadership positions within their own organizations, which may place them in positions to influence important community issues.
-Have the time available to participate in LEADERSHIP SIOUX CENTER, and have the complete support of the company or organization she/he represents. (To successfully complete the program, full attendance at all sessions is required.)
-Represent a cross-section of the county population groups, including business, agriculture, clergy, community and service organizations, education, government, labor, professions and other groupings, including ethnicity, gender, age and community experience.
Tuition
Chamber Members: $700 // General Public: $800. If selected for the program, tuition is due by October 1, 2022. No refunds are available once the program has started.
Application Period
The application will be available beginning Monday, July 11 until Friday, August 19. All applications must be received by 5pm on Friday, August 19 to be considered for acceptance to the program.
Commitment
To successfully complete LEADERSHIP SIOUX CENTER, participants are expected to attend all sessions in their entirety during the 2022-2023 leadership program. Sessions will begin at 8:30 am and will conclude no later than 5:00 pm on the following dates:
-Tuesday, October 11
-Tuesday, November 8
-Tuesday, December 13
-Tuesday, January 10
-Monday, February 13 & Tuesday, February 14 (overnight trip to Des Moines)
-Tuesday, March 14
-Tuesday, April 11
-Wednesday, May 10
Oops. This form is no longer accepting responses
We're sorry but this form/survey is no longer accepting responses. If you have questions or believe this is an error, please contact us.